Honestly, only Ralph and Clare could have seen any value in using a brewery for a wedding venue, .. although it did turn into a bit of a pi*£ up. 
When a couple of your favourite customers ask you for something so ridiculous, as to use Beartown Brewery, the damp working brewery to host their wedding day… or course we said yes. 
We would do anything for these guys, because they are awesome and supported us since day 1 ( all the way in Nottingham ), but after COVID lock down rules finished, we were desperate to get busy again, and this was an amazing way to do it. 
Check the photos out below, and marvel at what an amazing job Clare's team of helpers did of the brewery reface job. … Turds and glitter come to mind.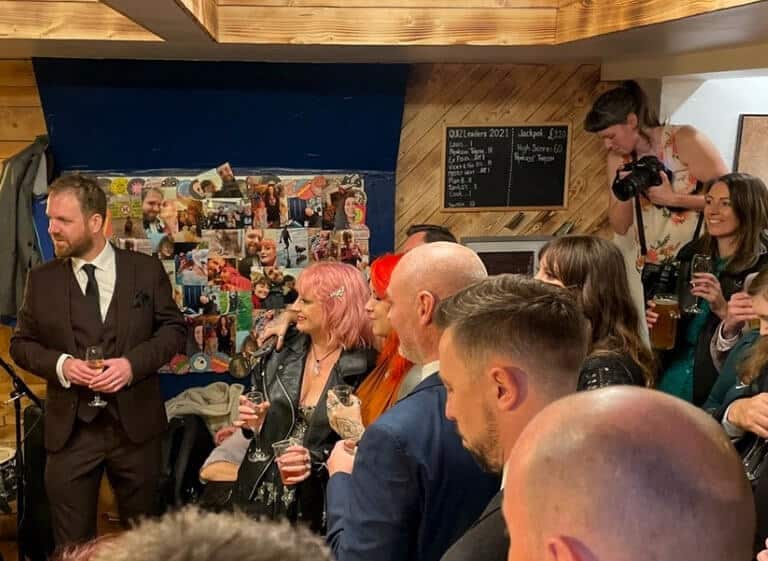 If you ever get a chance, make sure you hit the Blues Dawg up, with Mr and Mrs Glover at the helm, you'll be sure of a fun night.  https://www.facebook.com/thebluesdawg/
To Mr and Mrs G